Hello
I am Leanne Ross, an author, speaker, trainer and blogger on all things Digital PR, Social Media and Marketing.
Originally from Belfast, Ireland, I am an acclaimed industry professional with over a decade's experience across the public, private and not-for-profit sectors. Two-times CIPR PRide Award Gold Winner and Commended Finalist in both CIPR Outstanding Young Communicator (2015) and Digital DNA Newcomer of the Year (2016).
This website/business originally started as a hobby – the blog "a Cup of Lee" – which was a finalist in the Irish Blog Awards in 2014 and 2015, and was Commended in the DANI Awards for Best Business & Tech Blog 2017.
In 2016 I published my how-to book for startups and small businesses; "Talk is Cheap" which became an Amazon Top 5 Bestseller.
A regular keynote conference speaker, I have been on the agenda for renowned events such as "Social Media Belfast" and "Digital DNA." I am also a media commentator appearing on The Guardian, The Belfast Telegraph, Belfast Live, Downtown Radio, and others.
I now live in Dunedin, New Zealand with my Kiwi husband and our young son.
I also run a successful freelance business remotely creating PR campaigns and digital content (blogs, videos, social media) for clients and agencies around the world – including Ireland, UK, UAE, USA and NZ – as well as delivering social media training to local businesses and charities.
I have guest lectured at both the University of Ulster, Ireland and the University of Otago, New Zealand on topics such as Digital PR, Digital Marketing and Social Media.
I currently serve on the Board for the Wild Dunedin Festival.
In February 2018 I will begin my role as Professional Practice Fellow in Marketing with the lecturing team at the University of Otago Business School, Dunedin NZ.
To see what I could do for your business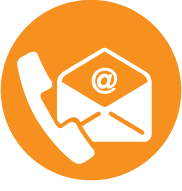 Or to first see what I've done for other businesses, click here…